I tried the best Spotify alternatives to see if I could leave the streaming giant for good and how to support artists better.
I've used spotify for 10 long years now. I've discovered countless new bands and use the app pretty much every day.
I knew the global music streaming giants didn't pay musicians very well, but I didn't realise Spotify alternatives offered better $ per stream.
Just so you know……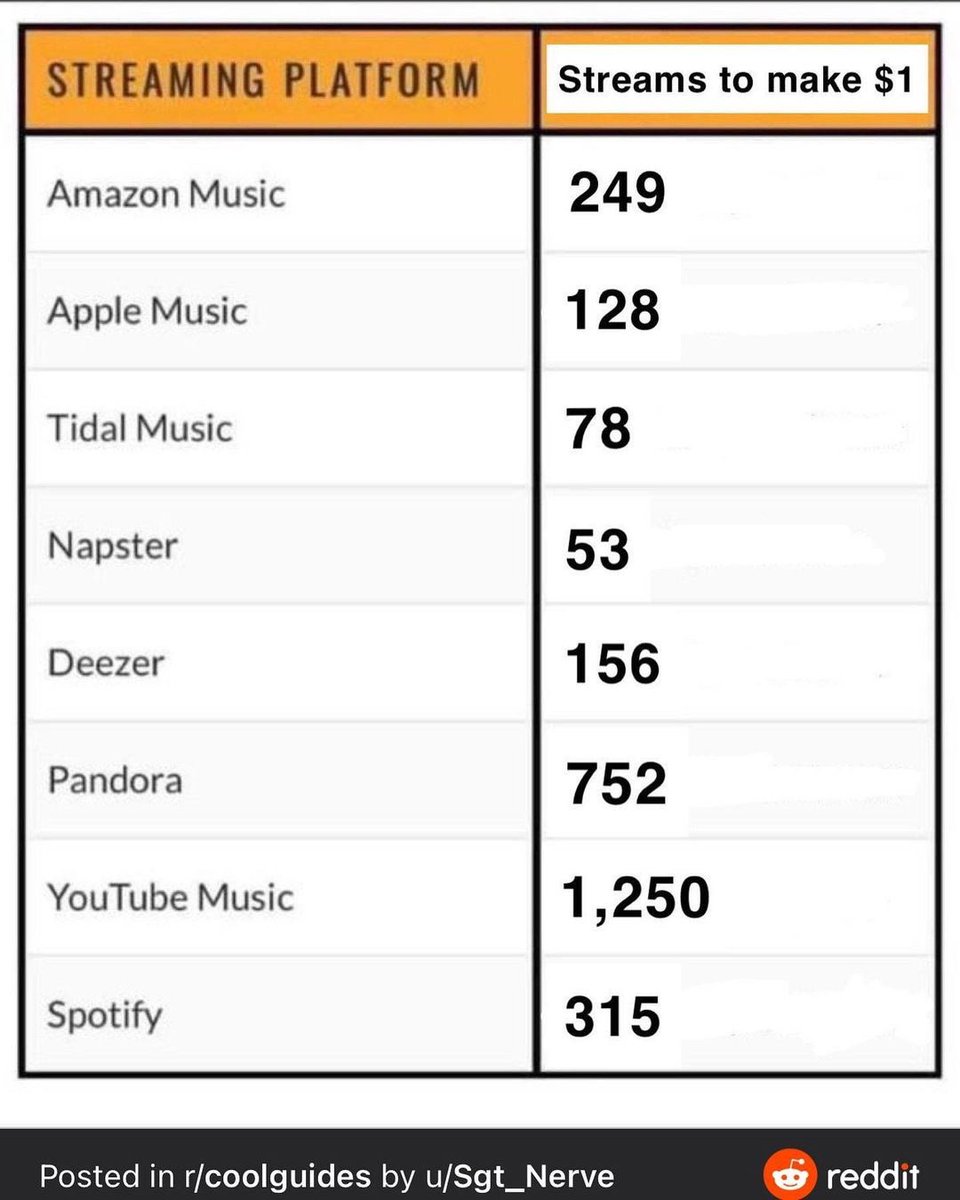 Originally tweeted by T-Pain (@TPAIN) on December 29, 2021.
It takes 3-4 times as many streams for an artist to be paid a dollar on Spotify compared to Napster and Tidal. That's huge.
If you look to see how many times you played your most favourite song last year using Spotify Wrapped, there's a good chance that artist didn't even earn a dollar. Wow.
So I cancelled my Spotify subscription and reviewed several alternative music providers and services to see if I can quit Spotify for good. Here's what I discovered.
Related: Best music podcasts | Worst bands of all time
Napster
There were only two Spotify streaming alternatives I considered based on the revenue data – Napster and Tidal.
I didn't even know Napster was a thing. Isn't it strange they offer the best $ per stream of all services considering their history?
A monthly Napster subscription costs £10, the same price as Spotify.
Napster has both an Android and Apple app.
Tidal
Even though Napster pays more per stream, I decided to buy a three month trial of Tidal. My main reason for picking Tidal over Napster was their HiFi Plus subscription where "Up to 10% of your subscription is directed to the artists you listen to the most", also known as "Direct Artist Payouts".
That doesn't sound like a lot, but Spotify pays artists "put all streams into one pile and pay artists, songwriters and rights-holders based on their percentage of that total number of streams. If you're, say, Justin Bieber, BTS, the Weeknd or Adele, that's a lot. If you're not, it's often not".
Whereas Tidal's "user-centric" model, sees "creators and rights-holders would be paid based on how much each user streams their music — so if someone streams nothing but Maroon 5 or MC Hammer or Frumious Bandersnatch, that artist would receive all of the revenue derived from that subscription".
Tidal HiFi Plus is also "the only service that allows you to listen to music in lossless high fidelity audio, Master Authenticated Quality audio, and immersive audio formats all in one place". Do I notice a difference in sound quality vs Spotify? Not really.
Tidal HiFi Plus is also £19.99 a month usually, £10 more than Spotify. Although, they do have a £9.99 subscription, but offers HiFi Sound Quality. This subscription however doesn't have Direct Artist Payouts.
Apparently, artists are paid better no matter what tier you choose (even free).
Transferring playlists from Spotify to Tidal is possible, even if it's not perfect.
You can transfer 1000 songs at a time. There were maybe on 10 songs out of 1000 that Tidal didn't have in the catalogue which is pretty good.
Tidal had an app on Apple and Android and it looks and operates similar to Spotify so the transition is pretty seamless in that respect too. It has Daily Mixes, a new releases playlist every Friday and a daily discovery playlist too.
Use this Tidal referral code to get a 60 day trial of Tidal.
YouTube Music
Options for uploading your music library to the cloud are few and far between.
One of the problems with the services available are the song limits. With YouTube Music, you can upload 100,000 songs for free.
I've been going through all my vinyl records and gathering all the download codes. All 100 of them…
Uploading music to YouTube Music is super clunky and time consuming. There isn't a drag and drop feature so I have to find the correct folder, select all songs and then hit the upload button.
As I said previously, there aren't a lot of alternatives so YouTube Music will have to do for now.
Bandcamp
I only buy vinyl records if I like the whole album. But there are singles I absolutely love and are stuck on repeat for a month or two. Still, I probably don't listen to them enough where they earn a dollar (remember, that would require 315 listens on Spotify).
I've decided I'm going to buy single songs since I'm saving £9.99 on my Spotify subscription. That means instead of a yearly Spotify subscription, I could buy all of my Top 100 Songs of the year and still have money left over. Isn't that a better way to artists?
One Friday a month, Bandcamp forgo their 8% service fee, meaning all funds go directly to the artist. So I'm just waiting for Bandcamp Fridays to purchase songs I love at a dollar as streaming them just isn't enough it seems (even with Tidal).